Thriva - the proactive health company
The ambition - as part of our role to raise awareness and establish unrivalled credibility for Thriva, the leading at-home health company, we were tasked with promoting a new partnership with healthy fast food restaurant Vita Mojo.
The idea - we invited journalists and influencers to dine with us and experience the most personalised meal of their lives, creating bespoke meals based on their personal biomarkers. Each plate was created with the support of a nutritionist, doctor and chef. Each guest had personalised goodie bags, and menus to meet their own needs.
How we made the change - the distinctive invitation secured attention from media and health experts resulting in attendance and print coverage and social exposure from Shona Vertue, Alice Rickard, Rosemary Ferguson, senior lifestyle writers from The Sun, The Guardian and Forbes, The Times, The Daily Telegraph, Women's Health and Vogue Online.
Provenance - leading the transparency movement
The ambition - Provenance is one of the first companies in the world to use blockchain technology to improve transparency and sustainability in supply chains - we were tasked with raising awareness of its founder, Jessi Baker and supporting the growth of the Provenance product and platform by reaching business leaders and decision makers in the food and drink and fashion industry.
The idea - we provide strategic media support, promoting key research projects, announcements and creating a thought leadership platform for founder, Jessi Baker
How we made a change - Jessi Baker is a leading voice in the transparency movement and has been invited to speak alongside politicians and business leaders at events including the CBI Conference and The Times CEO Summit. Provenance has appeared across the BBC, Financial Times, Fast Company, The Guardian, WIRED magazine, The Spectator, The New Scientist and others.
LEON - Naturally Fast Food
The ambition - we worked with LEON to promote its core mission around love for the body and planet. We work on consumer focused campaigns through to corporate communications and crisis comms, working closely with the marketing team to ensure all communications are integrated.
The idea - most recently we worked with LEON to launch the high-street's most successful vegan burger - the LOVe Burger and its 'cheesy' jackfruit bites, Jack Wings. We have also worked on the launch of Winning Not Fighting, the debut book from LEON co-founder John Vincent.
How we made a change - "Vegans, rejoice – Leon is launching a new menu especially for you" - we launched LEON's new innovations to press and influencers resulting in print and online coverage, social campaigns and event branded merch.
No1 Rosemary Water and Botanicals
The ambition - No1 Rosemary Water and No1 Botanicals introduced a brand new category of herbal waters to the rapidly growing sugar-free drinks market. We worked with founder, David Spencer Percival to build brand visibility and establish awareness of the benefits of pure herbal extracts.
The idea - we worked with Professor Mark Moss at Northumbria University to demonstrate that pure extract of rosemary improves cognitive function. In addition to this we helped No1 Rosemary Water secure their first brand ambassador, Henry Cavill. Finally, in partnership with Kew Gardens and their herbalists, we developed the narrative around the benefits of herbs to promote No1 Botanicals and placed features and bylines with national and consumer media.
How we made a change - we pitched the research paper in to national and consumer press, helping to distinguish No1 Rosemary Water and raise credibility in a crowded health focussed marketplace. We developed partnerships with Matches Fashion and and built an effective press office which positioned the No1 brand at the heart of the alcohol-free, healthy drinks revolution.
Hometouch - tech revolutionising dementia care
The ambition - to campaign for better brain health and drive support for a technology-enabled, preventative approach to meet the growing demands for social care.
The idea - developed a programme of proactive and reactive media relations for Hometouch to reach a targeted demographic in both trade and mainstream press, thought leadership, events and community management, alongside a public affairs programme to ensure Dr Wilson was involved in key debates around the future of social care.
How we made a change - we quickly established hometouch founder Dr Jamie Wilson as the go-to commentator on 'brain health' and issues around social care, securing interview opportunities and features across nationals news outlets, women's glossies including Good Housekeeping and The Lady and at influential health and technology conferences.
The ambition - to reposition KALITA, and tell a more meaningful brand story that connects with audiences, while tapping in to cultural trends and the current female movement centred around empowerment.
The idea - we re-developed the brand messaging to ensure relevance with today's 25-40 yr old female target market. This was worked into PR and the social content. This, alongside a revised influencer strategy, helped us to build loyalty, excitement and demand around the products.
How we made a change - the KALITA Instagram account now has a rapidly growing social presence with 60,000 engaged followers - up from 5,500 followers when we began work 18 months ago. Instagram is a key sales channel for the business. This alongside business profiling for founder, Kalita al Swaidi, has helped to build mainstream awareness and drive sales.
Jaguar Land Rover launch InMotion
The ambition - when of the world's best known automotive brands, Jaguar Land Rover embarked on its journey into the future of travel with its spin-out company InMotion, it needed a compelling way to tell this story. They asked us to help develop this messaging.
The idea - we were engaged to work with the existing team to establish a strong positioning, messaging and compelling narrative for the new brand that would bring its story to life and set it apart from competitors. We worked to an extremely tight timeline and in a matter of days developed a concept, messaging and content in preparation for the launch of the business.
How we made a change - the messaging for InMotion was used at launch across all channels, including website, social and press activity.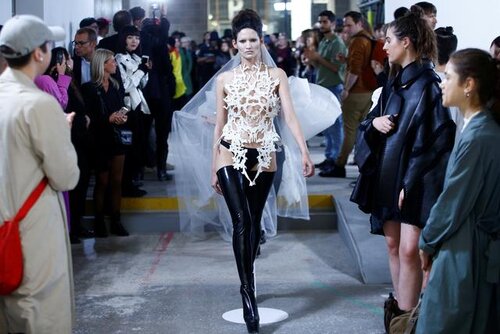 Royal College of Art Annual Show
The ambition - to raise awareness and gain fame for the Royal College of Art's Annual Emerging Designer Fashion Show 'All at Once' - which was politically charged, sitting at the intersection between science, sustainability and design.
The idea - working collaboratively with the in-house communications team at the RCA, we developed a media strategy and comprehensive press list to reach beyond the traditional fashion media, engaging technology, sustainability, art and design journalists to attend the dynamic and large-scale installation.
How we made a change - our work resulted in a strong attendance from media at the fast-paced fashion show, bringing together mainstream press, photographers and journalists covering innovative design together and resulting in a series of articles across titles including Reuters, The Daily Mail, Dezeen, WWD and Dazed.
Wheyhey: Live Outrageously Well
The ambition - to evolve the perception of the Wheyhey brand to appeal to new and broad audience, outside its core fanbase of students and gym-goers.
The idea - we ran an in-depth messaging workshop and brand narrative project to develop a new positioning for Wheyhey, briefing in a design agency to update the brand identity and a messaging bible to help Wheyhey become a leading voice in the conversation about protein rich foods.
How we made a change - Wheyhey adopted the 'Live Outrageously Well!' tag-line and messaging, to support its growth and has used the positioning consistently across all marketing activity, including events, influencer campaigns and events.
Midnight Runners - launching MyCrew
The ambition - Midnight Runners have a global community of passionate running groups. MyCrew is the next evolution of this - an app which connects people through a love of running. We worked with founder, Greg Drach, to develop initial messaging and launch the app to press.
The idea - we developed a messaging framework for MyCrew, and then used this to launch the app to press in London, using ambassador Shelayna Oskan-Clarke. With a limited budget we focused on a focused press launch to health and wellbeing outlets.
How we made a change - MyCrew launched with our messaging framework and we secured feature opportunities in leading health and fitness titles, s
Rosemary Ferguson and The Five Day Plan
The ambition - to raise awareness of Rosemary's work as a credible nutritionist and promote her business, The Five Day Plan.
The idea - a proactive PR approach to break out of the fashion industry press and secure profiles and expert commentary from Rosemary on issues around nutrition within mainstream consumer press, focusing on lifestyle and health.
How we made a change- we run a lean but efficient press office for Rosemary, and have secured coverage in titles including Harper's Bazaar, Glamour magazine, London Evening Standard, podcast appearances and features in PORTER, The Daily Telegraph and The Daily Mail.
ICE - currency doesn't need to be confusing
The ambition - ICE is a legacy brand, with decades of experience in the business of currency, but lacked awareness against household name and innovative competitors in the market. We were tasked with establishing a clear brand narrative for ICE, refreshing the perception of the brand amongst existing and new audiences.
The idea - we doubled down on ICE's credentials as a straight-talking and trustworthy travel money brand, developing new brand messaging to sit across website and social channels, while building an agile press office which capitalised on confusion around Brexit to position ICE as a go to on currency and travel money related issues in mainstream national media.
How we made a change - ICE online channels were given a fresh look and feel and alongside this, we created a strong press office function to issue reactive insightful commentary. This quickly established ICE alongside leading competitors in national media. Over the course of the first five months, the campaign generated in 36 pieces of national media coverage.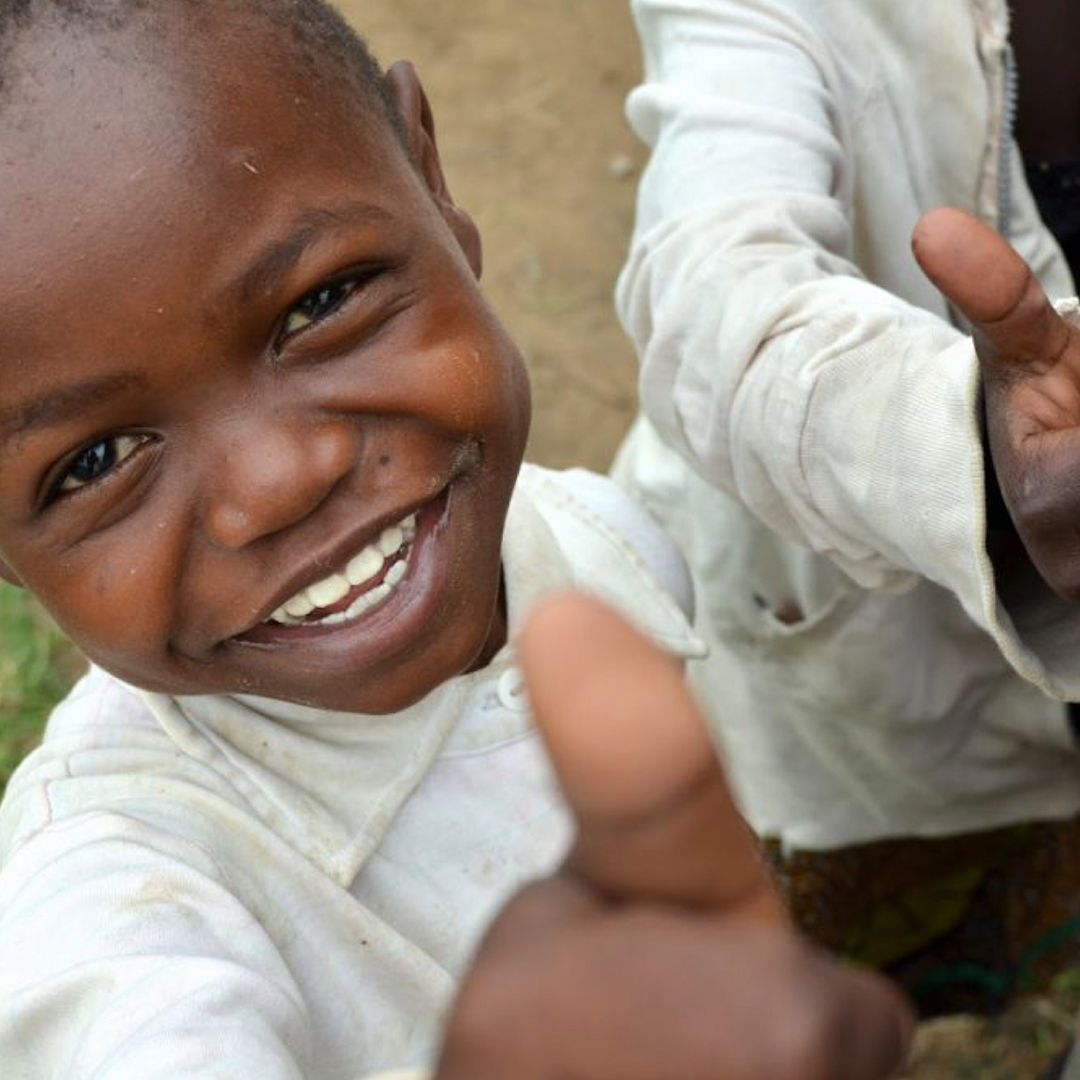 Child.org is an international children's charity at the forefront on innovations in the third sector, with social enterprise at its heart. With a focus on improving the quality of life of children, the charity is committed to a holistic approach which addresses every part of a child's circumstances – from food to shelter, and education. Child.org is committed to pushing the boundaries of the accepted third sector approach and has launched groundbreaking programmes including its Charity Apprentice course, which offers training for a career in the third sector and the Charity Concierge programme created with Festival Republic.
We work as strategic consultants for Child.org. We are currently supporting on a parent focused campaign and have previously supported across projects including a comprehensive rebrand, and promotion of these new social enterprise products.